Toddlers are curious, and while you should never leave a young child alone in a room with a wood stove, you might need superhuman speed to avoid an accident from a good distance. You do, however, have a few options for making it much harder for a toddler to reach wood-burning equipment without going to great lengths.
Are Wood Stoves Safe for Kids?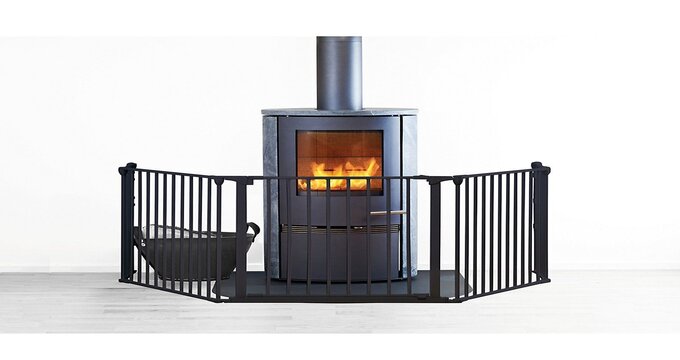 Children are particularly vulnerable to the negative effects of particles in the air. Children breathe faster and inhale more pollutants than adults in proportion to their body weight. Their organs and immune systems still are growing.
Particulate pollution has been shown to have an impact on lung function and development. Eighty percent of the alveoli in the lungs develop after birth, and children's lungs continue to develop throughout adolescence.
During infancy, the developing lung is extremely vulnerable to environmental pollutants, including those emitted by wood smoke.
Now, is there an exhaust pipe or chimney leading outside from the wood stove? Otherwise, you risk carbon monoxide poisoning, which is both invisible and odorless. Even if you have a chimney, make sure you ventilate the area!
If the heat from the stove is your concern, keep in mind that almost all gas/electric ovens get super hot outside anyway.
NB: To keep children out of the kitchen, place a child gate.
Also, make sure there is a safe zone around the stove. And, so that the heat does not ignite the floor, a stone pad should be placed beneath the stove. As a safety feature, some stoves have a stair mounted to the floor.
NOTE: Children must also be informed and warned about potential hazards. A 3-foot child-free zone through any heating equipment and candles is recommended by Safe Kids Worldwide.
Read:
How to Babyproof Stairs? (Easiest ways)
Baby gates for stairs with wrought iron
How to Babyproof Wood Stove?
Don't worry!
We've got 5 hearth safety ideas to make the overall wood stoves area a lot more kid-friendly.
1) Buy a Fireplace Baby Gate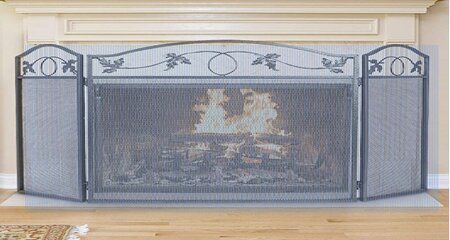 A gate is a must-have for any family who has a fireplace in their home. Even if your older kids understand the dangers of a fireplace, children can quickly fall and injure themselves on the brick or stone hearth or get too close to the flame.
Whatever your children's ages, get a gate that completely surrounds your fireplace and hearth, leaving enough space for any popping embers. Unfortunately, you cannot use just any baby gate. Choose a gate that is lengthy enough to provide a safe distance between both the fireplace and your children.
A fireplace gate must include the following features:
Anchor to the walls. Do NOT use a free-standing baby gate (which could topple over and cause additional injuries) in front of your fireplace; instead, use a wall-mounted baby gate.
Have an entrance so that you can actually get to the fire area.
You'll also need a gate or fence with an easily opened (not too simple) door, so you can attend to the fire.
You should also place your gate further away from the fireplace to protect your children from the open fire's sparks and popping embers,
However, if your is a gas fireplace, you can place your gate much nearer.
Fireplace gates will also keep your kids safe from hot glass burns caused by gas fireplaces, which occur far too frequently. Every year, over 200 children suffer third degree burns from hot fireplace surfaces.
Also read:
Best 7 Pet Friendly baby gates with Cat door
Best 6 Baby Gates for large opening
Baby Proof Entertainment Center with Baby Gate
2) Install a Fireplace Door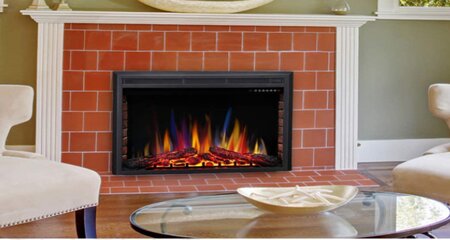 For decades, fireplace enclosures and doors have been popular additions to the fireplace. These add-ons can be functional, aesthetically pleasing, or both. It's necessary to keep in mind that not all doors go with all fireplaces.
Not all fireplace doors are the same thing. Specific fireplaces, such as air-cooled and zero-clearance models, entail the use of approved doors with a fireplace screen. Masonry fireplaces can use almost anything, although most gas-only units cannot be modified or upgraded with a door kit.
Make sure you get the accurate fit before you purchase.
How to Measure
Take a measurement of the inside width (W) of your fireplace opening.
From the floor to the inside top of the opening, measure the inside height (H) of your fireplace opening.
Check that both measurements are accurate to the nearest 1/8″.
To meet the height requirement, some fireplaces may require a 2″ riser bar. This riser bar comes standard with all glass doors and can be assembled as needed.
Indicators that you have a masonry fireplace:
Constructed entirely of brick and mortar.
Built into the home when the house was founded; more common in older houses.
The chimney was built as part of the original design of the house.
Indicators that you have a prefabricated fireplace:
This is more common in newer houses.
The interior of the fireplace is typically made of solid sheets of metal or refractory panels that resemble bricks.
The flue is made of metal.
3) Install a Carbon Monoxide Detector Near the Fireplace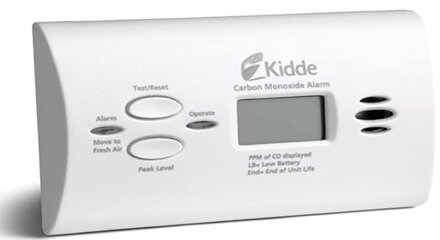 The American Academy of Pediatrics, AAP recommends, Whether you have a wood burning fireplace or a gas log fireplace, you must have both carbon monoxide (CO) and smoke detectors on every level of your home.
Carbon monoxide is produced by the combustion of wood, coal, and gas. And when fireplace exhausts and vents are not cleaned on a proper or regular basis, the amounts of carbon monoxide in your home can meet lethal levels. Many CO poisonings are caused not only by fires but also by household appliances such as heaters, boilers, and cookers.
Children are highly exposed to the effects of carbon monoxide because their bodies are so small. Headache, chest pain, drowsiness, nausea, confusion, and even loss of consciousness can be symptoms of carbon monoxide poisoning. Carbon monoxide poisoning sends approximately 20,000 children to emergency rooms each year. Scary!
What is absolutely horrifying is that carbon monoxide cannot be seen, tasted, or smelled — it is a "risk factor and a silent killer."
As a result, you MUST purchase some carbon monoxide detectors (of course, working smoke alarms are also required… but you already know that.)
When it discovers the high levels of carbon monoxide in your home, an 85-decibel alarm will sound (it's loud!). However, in this case, that is a good thing.
This detector is powered by three AAA batteries. Also, check the batteries in your detectors once a month and replace them twice a year from the start date. Better to do it every time you change the clocks, so you don't forget.
Always remember that it is better to be safe than sorry. If your detector goes off, leave your home immediately and dial 911.
4) The DYI Solutions:
Even if your fireplace is only for show, the majority of children's injuries in the vicinity of a fireplace are cuts and bruises from tumbling on the hearth, not necessarily the fire.
So, if you're not using a gate to keep small children away from the flame but still want some extra protection, look no further.
With a little ingenuity, you can baby proof your fireplace without compromising style. To baby proof your fireplace, try one of these do-it-yourself methods:
Interlocking Foam Mats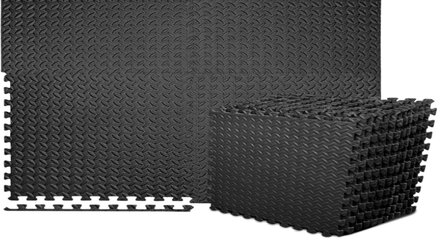 Consider using interlocking foam mats for baby proofing your fireplace. Instead of the brightly colored alphabet mats that are commonly found in baby stores, opt for something more sophisticated that will go with your living room decor. Such as wood-grained or colored mats.
To keep them in place, simply use strong double-sided tape. And they are simple to remove for cleaning or if you decide to use your fireplace again.
Hearth Pad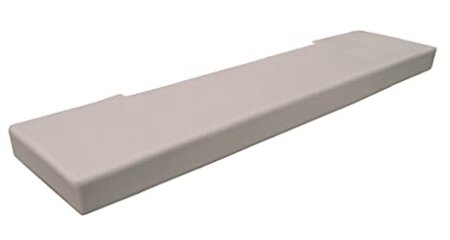 Do you want to keep using your fireplace without removing the padding?
Consider purchasing a KidKusion hearth pad. It is double-sided tape attached to your hearth and can use with a wood burning fire.
Final Recommendation
A young child's curiosity can get the best of her no matter what you do or say. If your child's fascination with the stove is putting him or her in danger, it might be more convenient to completely shut the door and refuse entry to a room with a wood-burning heater.
At the very least, while your toddler is awake. Alternatively, use a different source of heat until your little ones are a little older.
Personally, I chose to install a North States Close hearth gate around my wood stove in my home along with a carbon monoxide detector.
Hearth gates are the most adaptable and popular among parents. All highly-rated gate comes with the option of additional extensions in 9 or 24-inch panels. If you miss closing the gate after working up to the fire, the door is equipped with a magnet that will instantly close and lock it.
Remember that creating a distraction is not a full baby proofing way to keep curious toddlers away from anything dangerous. So, as always, adult supervision is paramount.
Also read: