Blinds, long draperies, or blackout shades are a great way to save money on heating and cooling bills in your home. However, window blind safety measures must be taken into consideration when installing them.
If you have children, it is important to make sure they can't get tangled up in the excess cord of the blinds. Like other furniture, blind cord safety is essential for any family with a playful baby.
There are many simple ways to child proof blinds with cords that don't require any installation or complicated tools – check out these 5!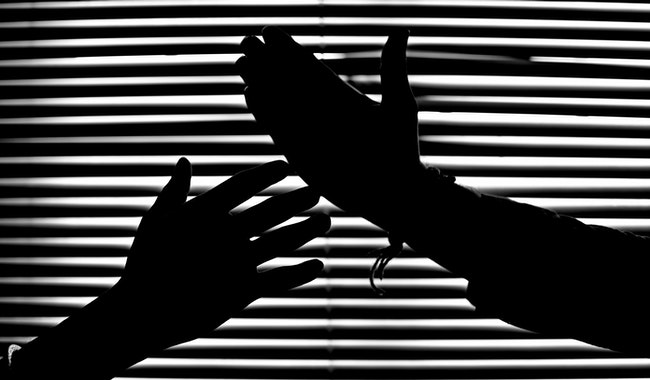 The Danger of Corded Window Blinds
Some children love to play with the dangled blind cords. In that case, the first and most common hazard is blind cord strangulation. A child may get entangled in the long corded blinds of window coverings or even stand on them, causing strangulation hazards or suffocation. Window blind cords have been a part of many fatalities among young children.
According to The Consumer Product Safety Commission (CPSC) safety council, window blind cords can become entangled around a child's neck and cause strangulation or suffocation.
Another danger from corded blinds is that children might fall from their windows trying to reach for their beloved toys. The worst-case scenario would be them falling on the ground, resulting in serious injuries or even death.
The last and not the least dangerous loop about the inner corded blind window coverings is that children may play with them and get themselves tangled. And that can lead to serious injury or accidental hanging.
There have been many cases of strangulation reported among toddlers who were accidentally wrapping themselves into new blind cords while playing around their homes unsupervised.
How to Childproof Blinds with Cords: 5 Simple Methods
Safety Cord Ties
Childproofing Tape
Cord Cover
Cordless Blinds
Cord Detangler Clip
Method 1: Safety Cord Ties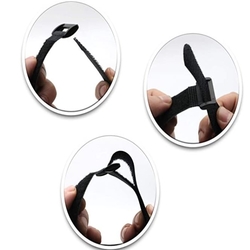 Safety blind cord ties are a great way to childproof your blinds or window coverings and keep cords out of reach of children's hands. These window blind safety devices simply attach over the pull cords on your blinds, securing them, so they can't be tugged or pulled. You will need scissors and some hook-and-looped cord fasteners (also known as Velcro) to attach these safety tassels or blind cord ties.
Method 2: Childproofing Tape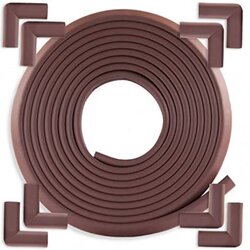 Parents can purchase special childproofing tape for blinds with cords, but you don't have to spend the extra money! You can easily make your own by taking masking or duct tape roll-ups and wrapping them around each pull string on your blinds. However, they are cheap so you can also buy them on Amazon.
These blind cord wraps are easily removable if you wish to. This tape is thick and strong, so it will be difficult for your children to pull them down.
Method 3: Cord Cover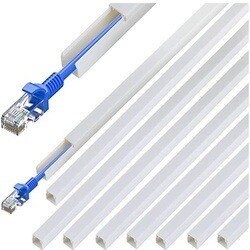 Cord covers are another blinds safer. Covering the inner cord stops children from getting tangled with them. Cord covers are a great way to childproof blinds with cords without having to do anything permanent or damaging to the corded window coverings themselves!
These plastic tubes slide over each of your pull strings, making them impossible to pull. You can simply slide cord wraps or covers off and on as you like, making them an easy way to childproof your blinds without any installation needed!
Method 4: Cordless Blinds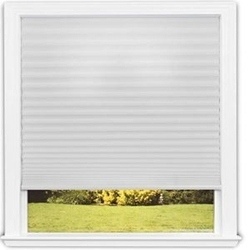 Cordless window coverings or blinds are a great option for those with small children who need to reach the cords of their window treatments. You can pull these blinds up and down just like roller shades or roman shades, but they look more like traditional vertical blinds.
Even though cordless blinds or even window coverings will cost you a little extra money upfront, it is energy efficient and well worth the peace of mind knowing that your children are safe from harm!
Method 5: Cord Detangler Clip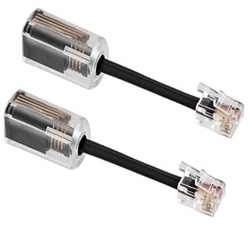 A detangler clip is a great option for those looking to childproof their corded window coverings without having to do anything permanent. These blind cord safety devices will fit right over the pull cords on the blinds, making it impossible for your children (or pets) to get their fingers or limbs stuck in inner cords.
Parents can easily remove these cord detanglers if necessary, making them a great option for those who want to childproof their blinds but don't need them full time.
Read:
Best 7 Pet Friendly baby proofing Baby Gates with Cat Door
7 Ways to Baby Proof Dog Bowls
DIY to Childproof Blinds with Cords
1. Use plastic tubing to make a barrier around the cords
Create wooden window frames and attach them over your blinds and shades using braces or brackets. Cut the length of PVC tubing according to size, place them on each side of the windowpane, and secure with zip ties (these will also serve as barriers).
Once you have attached this tube all around the window pane, cut a length of plastic tubing according to cord length and attach it to the lamp cord using zip ties. Repeat this process for all blind cords that are within reach from floor level.
2. Tie up loose ends
There may be some dangling cords from your blinds and shades that can result in an accident if left alone or not tied properly. Use fabric tape, twine, or a cord to secure these loose cord ends so that they are out of reach from crawling kids.
3. Use tension rods above the blinds
Pressure mounted rods can be placed at an angle, so your child cannot see them and get curious about them. You have several options when choosing to use tension rods: you can attach them vertically on either side of the window wall. Or you can connect them over horizontal blinds across the width.
4. Install a tension rod near the floor.
This is done by attaching it to a piece of board and placing it at an angle, so your child cannot see it from the ground level.
If you have wooden blinds and shades or window coverings, this solution may not be very effective. Since they can easily push or pull them down when standing on their tiptoes.
5. Use cord covers
Use cord covers on lamp cords that are left out of reach from your kids. Coil the blind cords and place them inside a PVC tubing and secure it with a zip tie. This is to keep your child from getting tangled in window cords or accidental strangulation if they were to pull them down.
Conclusion
Childproof Blinds Cords are a great option for many parents looking to keep their children safe from blind cords. Buying one of these tension devices is the quickest and easiest way to do that. But plenty of other ways are possible too!
Some people choose alternative safety concerns that are easy for themselves, like Cord Stops. Some tie downs the dangling blind cords around cord cleats or cut them down. Others say they will just keep an eye on their child and remove the blind cords to ensure the child's safety. I used breakaway tassel to prevent mishaps for my young children,
Whatever you choose to protect your kids from cord accidents, we hope you find answers. And this article helped you choose a blind product and come up with ways to Childproof Blinds with Cords!
Also read: