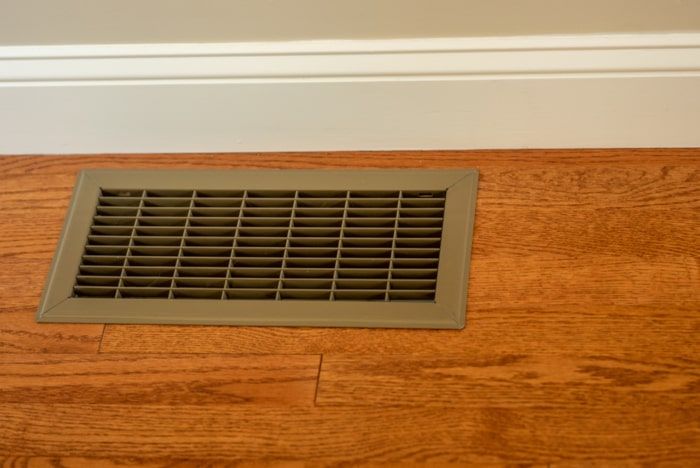 You know how convenient it is for you to get into all things when you have children. Whether it's kitchen cupboards or pens from the drawer, my kids have a skill for mess-making. Therefore childproofing the home is super important to make sure your kid is safe.
Your kid may also have noticed the floor vents in your house. It could be just discomfort for you, like throwing your car keys or Legos out.
Do your floor vents have a safer way to be childproof? If not, then let me share with you, how you can easily do so.
First, You have to ensure that the corners, stairways, and other similar places are secured from children once you have children in your house.
The floor vents are readily accessible for small kids, though childproofing may also be required.
So, I suggest you keep reading this article to know the appropriate stages of using baby proofing floor vents without damaging your floors. I believe that It will also help you to keep your child and keys secured.
You can also read:
how to babyproof drawers & cabinets.
4 Methods of Childproofing the Floor Vents
Unfortunately, there are many dangers, especially for small children playing with floor registers. This can be difficult, indeed, to get children to leave them alone. So I will give you a few ideas on how to babyproof floor vents when you have pulled your hair out from this.
1. Protection of Your Register
The first effective way I want to tell you is to protect your floor registers.
Tighten them or screw them straight into the floor to protect the floor vents in position. The wooden bolts are easy to achieve, and you undoubtedly would have to buy new ones, whether they are metal.
The second choice is to protect your vents indefinitely. You are using double-sided tape or Velcro to hold the floor registers down rather than screws or nails. You should not have to create a hole in the floor.
2. Get the Screen or Filter your Register
When you don't want to keep your register in place but are still concerned about toys falling down the ducts, I guess you should prevent them by using screens or filters.
You can use vinyl shielding to protect your vents to avoid toys and other unwanted items out of your ducts, comparable to the screens that stop bugs out of open windows.
3. Purchase Plastic Covers for your Vent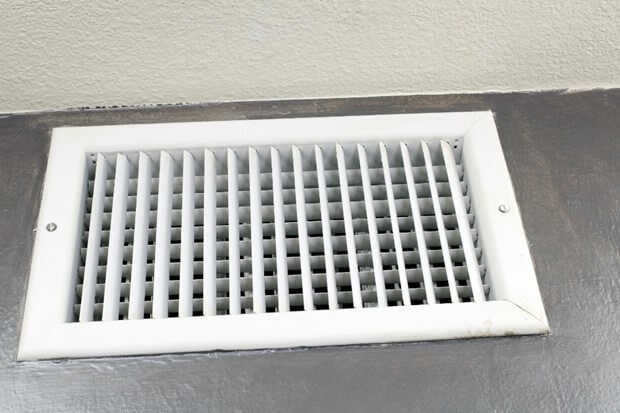 When your biggest worry is to cut your child's fingertips through sharp metal vents, get it plastic.
Metal vent covers may be severe, leading to substantial cuts in moments. Quite small children cannot know the threat; therefore, they probably don't hear warnings.
In all household enhancement shops and online vendors, there are plastic vents accessible. This tactic is appropriate for vents with floors and metal walls.
Most vent covers are available in regular dimensions with a wide variety of colors and finishes. It means that you should find an appropriate plastic substitute vent cover compatible with the existing one.
You can also read: 5 Ways to Baby Proof Oven Drawer
4. Verify the Outside also
Now your child has been shielded from the floor vents in your house, think of covering your outside unit when you have one. Your child will not run outside yet, but it will be a significant, shiny concern when he or she grows up.
I guess it might involve the fence or a baby gate. When you choose to box in the unit, I can ensure the Heating and air conditioning technicians have given enough room to maintain it or fail to support it.
Read: Best baby gates for metal stairs
Why Do You Need to Babyproof Your Floor Vents?
Small kids enjoy exploring. While some kids can ignore items like floor vents; others won't. Usually, young children will lose objects between the slots of vent grilles, such as pens and other small objects.
Tiny fingers can slide into the openings smoothly, but it can be hard to carry them out. You will not only get trapped, but kids can suffer deep wounds from poking through floor vents.
You can also miss essential items in the air ducts that can also be damaged, based on what you drop in them. I think at this moment; you will need to contact a consultant for help in both situations.
Instead, I would suggest you contact someone as soon as possible rather than throwing money down your vents. This is undoubtedly a case where you'll be cautious in the long term.
Also read:
Final verdict
Floor vents for little children can be very dangerous. So, recommend you to use any of the mentioned approaches stated above to child-proof the floor vents in your home improvement. This will help you to enjoy more time with your children and less time from rescuing them.