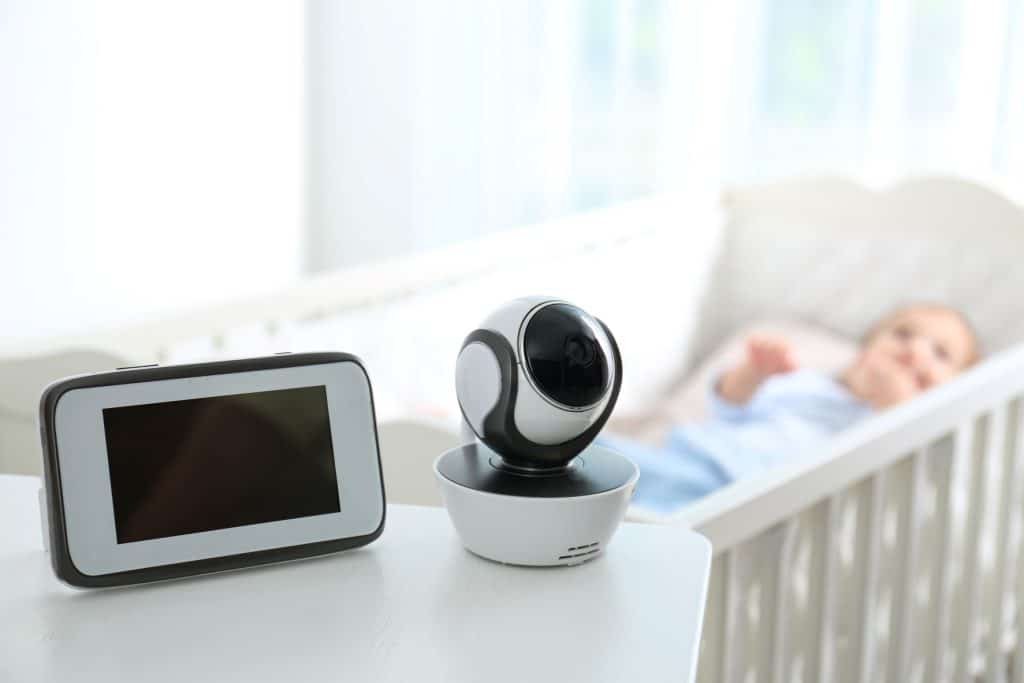 Long gone are the days when a baby sleeping upstairs could wake up, look around, and cry without its parents or guardians even noticing it. Now, you can monitor your baby's sleeping and waking patterns, level of activeness, and even talk to them without going to their room through a baby monitor. This technology makes babies safer, and parents can continue their chores or work while watching the baby simultaneously.
You'll find different baby monitors on the market with high ratings, but not all of them are reliable. Some produce clear videos, while others don't. Also, some allow you to access the video within a few yards, while others permit you to watch the baby from wherever. With that in mind, you should be cautious when selecting a baby monitor and only purchase from reputable providers to avoid disappointment.
To choose the best, baby monitor Australia can offer or wherever you may be located, ensure it has the following features:
1) Health And Safety Features
Your baby is probably the most precious person in your life. And you're investing in smart baby gadgets because you want to care for your baby the best way possible. Everything about your baby monitor should be designed to keep them healthy and safe.
Breathing Monitor: Some advanced models come with a breathing monitor, a cord-free wearable cotton band that allows real-time monitoring of your baby's breathing. If there are any breathing irregularities, the baby monitor will alert you via the app.
Movement Monitor: This is another safety feature you'd want your baby monitor to have. It will notify you if the baby is restless or not moving at all after a specified period.
Room Temperature Monitor: This feature allows you to set the ideal temperature range for your baby's room. Once the temperature goes above or below this range, the baby monitor will send a notification.
Also, it would be best to ensure the gadget isn't emitting excessive electromagnetic radiation.
2) High Video Resolution
When shopping for a baby monitor, choose one with high-quality video resolution, just like your smartphone. It should produce clear, vividly colored videos.
An outdated baby monitor with low video resolution is unreliable because you can't clearly see your baby's condition. On the other hand, watching your baby in high definition makes the experience enjoyable and reassuring. Wherever you are, you'll have peace of mind because you can see plainly that your baby is doing fine.
3) Night Vision
During your baby's first days, they'll likely sleep a lot, hopefully at night. However, since babies aren't the same, yours could sleep more during the day and less at night. Regardless, they'll still sleep at night, even if it's for a couple of minutes. It would be best to select a baby monitor you can rely on during these hours. especially since you want to keep your baby safe throughout the night. 
Nevertheless, you should understand that most baby monitors don't produce colored pictures at night. The images will appear in black and white, but you'll be able to see your baby clearly enough even when the lights are out.
4) Music And Lullabies
Who wouldn't want a baby monitor that plays music and lullabies for their young ones?
Given that parenthood comes with many responsibilities, when you go to bed, you want to catch some quality sleep to prepare for another tough day ahead. For this reason, your baby monitor should spare you from moving to and from your baby's room to sing lullabies or play relaxing music to soothe them.
Since music and lullabies are ideal for making babies fall asleep or stay relaxed, settle for nothing less than a baby monitor capable of playing these tunes.
5) Mobile App Access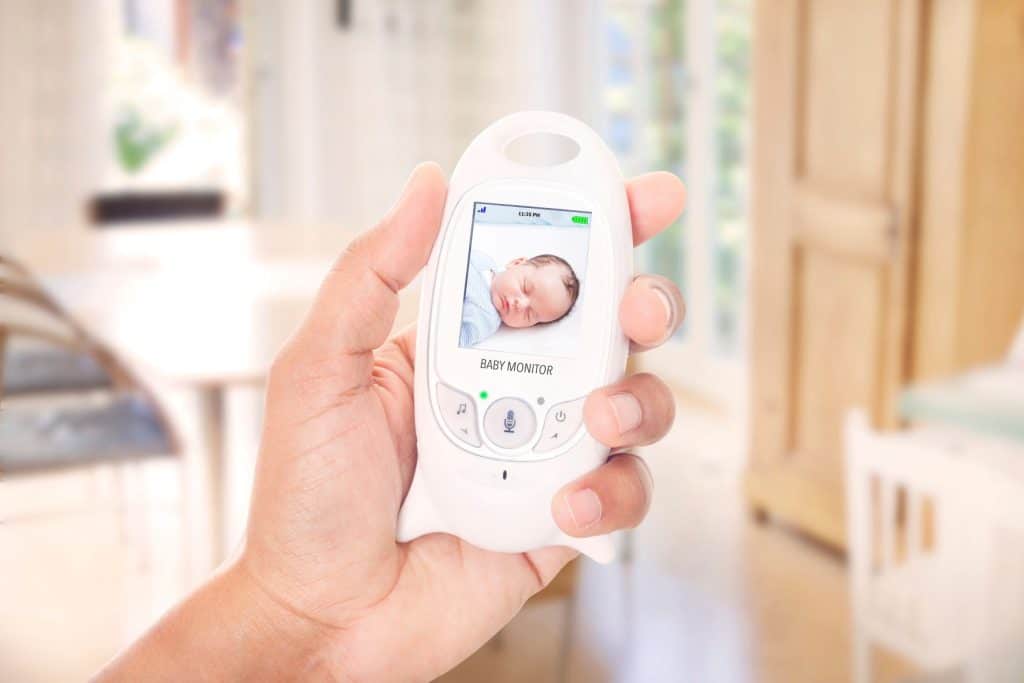 Being a parent doesn't mean you'll always be around the baby. You might need to return to work after your maternity or paternity leave, or you may have some errands to run. In short, you'll leave your baby's side from time to time.
However, this doesn't mean you should be okay with spending hours without checking on your baby. And here's where a baby monitor with mobile app access comes into the picture. With a smart Wi-Fi baby monitor, you can keep an eye on your baby, regardless of where you are, so long as you have a reliable signal.
Nevertheless, you should be careful when selecting Wi-Fi baby monitors to avoid investing in one that works only a few yards from your home.
6) Two-Way Communication
While investing in a baby monitor that can play music and lullabies is a great move, you don't want a machine playing tunes all the time. Sometimes you want your baby to hear your voice so they can get used to it.
For this reason, it's important to ensure the baby monitor has a two-way communication feature. This way, you can talk or sing to your baby, even if you aren't in the same room.
Conclusion
Technology is undoubtedly making our lives easier. Thanks to modern innovations, you can now check on your baby without stepping into their room. All you need is a high-quality, smart baby monitor.
So if you're considering investing in a baby monitor, look for the features discussed above to enjoy the experience and convenience of monitoring your baby.