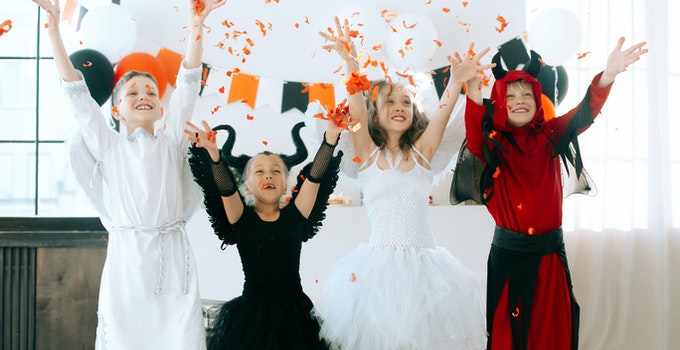 Getting a Halloween costume for your child and going trick-or-treating is one of the more fun activities you can do for Halloween. Still, if you don't want to go out or want to put together a special treat for the child in your life, you might choose to put together a party for the child and their friends. These are some of the most critical steps that you need to take.
Send Out Invitations
Getting invitations out a couple of weeks before the party will be far enough in advance that people can make plans to take their child but not so far in advance that they'll forget. If you're throwing the party for your child and their class, put together individual invites so that the children can take them home to their parents. This way, all of the information about the place, date, and time is written down for the parent.
Get Your Party Basics Together
It would help if you had plenty of spookily cute decorations, party favors and treats to throw a Halloween party that the kids will remember for years to come. This will likely include streamers, balloons, fake spider webs, and other classic Halloween trinkets for decorations. You'll also need plenty of candy, plates and cups for snacks.
You may also go for custom blow-up-themed inflatables to make the party cooler. Kids love fun and even scary decorations like ghosts, giant spiders, pumpkins, inflatable haunted houses, and many other such decors. They can also be with lights inside and out. Think of any fun design and make it realized. 
Plan Food Options
Sweets and some salty snacks are usually offered at kids' Halloween parties. But if you're having the party just after school when the kids might need something a little more substantial, you might also have cheese and crackers, fruit and vegetables, and other foods that parents will likely appreciate you providing. The sweet favorites are likely to include cake, plenty of candy, and fruit punch. You can also offer pretzels and chips for the salty options.
Have Games to Play
Especially if the kids that you're entertaining are below middle school age, they could get bored if you don't have a couple of games for them to play. For instance, you could have a toilet paper mummy wrapping contest. Just get some toilet paper, which has the bonus of being inexpensive, and put the kids in teams of three. Whichever team wraps the mummy, the fastest wins.
Get Your Costumes Ready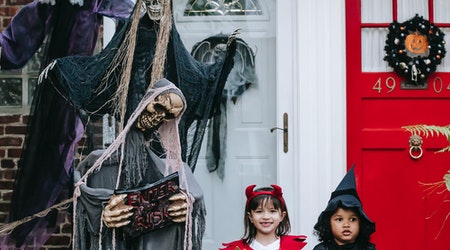 Great costumes are a must when you want to have a great time on Halloween. Ensure that the party is set up for the kids to wear their costumes, and get your child and yourself with some entertaining costumes. If you're looking for Halloween costumes for girls, Chasing Fireflies is the perfect place to find one that will set your little girl's imagination on fire.
You can find "exclusive creations and all the classics such as princesses, fairies, superheroes, and witches. There are so many costumes available for children that you'll be surprised if you haven't looked in a while.
Planning a fun and festive Halloween party for kids is fun and easy when you have a list of things you know to do. You can get started today to be ready when Halloween rolls around.
Also read: